Contact Us
---
Invento S.r.l.
c/o Molecular Biotechnology Center, University of Torino
Via Nizza 52
10126 Torino, Italy
Phone: (+39)011-6706496
Fax:   (+39)011-6706487
E-mail: info@invento-lab.com
VAT 09295480017

Capitale Sociale € 10.000 - Registro imprese di Torino n. 09295480017
By train: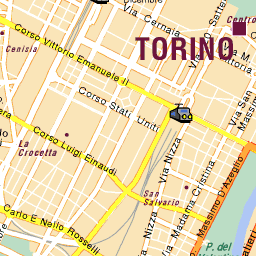 Right in front of the entrance of the main station (Torino Porta Nuova), take bus/tram number 1 (direction: Artom) or 35 (direction: Amendola) to the bus stop "Piazza Nizza" (three or four bus stops from Porta Nuova depending on what bus you take). From there, follow Via Nizza for a few meters, you will find MBC to your right.
By plane:
From the airport Torino Caselle, take the bus to Torino Porta Nuova. From there follow the instructions for arrival by train.